What you really need to know about the team behind Finance. Risk. Unified.
Sola Analytics and OnPoint Risk Advisors collaborated and developed a comprehensive and groundbreaking Unified Technology Platform that provides unprecedented data and visibility for community and regional banks.
The combined leadership of these companies consists of banking  professionals with an average of 30 years of experience in bank finance, risk management, with industry advisors and trainers of over 400 state and federal bank examiners.
Aaron Taylor
//
President, Sola Analytics
Practice Lead: Financial & Capital Risk, Market Risk, Credit Risk
Expert: Enterprise Risk, Governance Risk
Company Profile // Sola Analytics
Developers of comprehensive reporting, modeling, budgeting, and risk
management solutions designed to meet the unique needs of banks.
Bio // Aaron Taylor
Aaron recently spent 10 years at a leading regional financial institution. His scope of responsibility included the role of Executive Vice President, Director of Capital Planning, Director of Enterprise Risk Management, Director of Financial Planning and Analysis.
Aaron has a wide ranging career in the banking industry with extensive experience and emphasis on stress testing, enterprise risk management (ERM), and financial reporting and analysis. He was the primary architect for the development of the Dodd Frank Act Stress Testing (DFAST) program, Model Risk Management Program and ERM Program. In addition to establishing an effective governance structure, Aaron also designed pre-provision net revenue and credit loss models. Prior to that, he led the formation and development of both the Enterprise Risk Management (ERM) and Financial Planning & Analysis (FP&A) departments. While leading the FP&A department, he successfully managed the implementation of a comprehensive financial reporting, budgeting, and forecasting system used for all internal, regulatory, and SEC reporting. Aaron's banking and risk experience also includes extensive involvement in every stage of two major M&A transactions and the related purchase accounting. He also has extensive experience in profitability reporting, asset liability management, securities analysis, and cash flow modeling. In addition to his CPA and CFA license.
Aaron holds a Bachelor of Science in Finance degree from Oklahoma State University and a Masters of Science in Accounting and Information Management degree from the University of Texas at Dallas.
John Drew
//
President, OnPoint Risk Advisors
Practice Lead: Enterprise Risk, Governance Risk, Credit Risk
Expert: Operations Risk, Market Risk, Technology Governance, Compliance Risk,
Internal Audit, Mortgage Risk, Financial & Capital Risk
Company Profile // OnPoint Risk Advisors
A team of experts consisting of banking professionals with bank risk
management experience, and industry advisors implementing risk management
programs in financial institutions with up to $50 billion in assets.
Bio // John Drew
John, a 37-year veteran in the financial services/banking industry, is President & CEO of OnPoint Risk Advisors, a Risk Management consulting firm that provides strategically aligned ERM and Credit Risk Consulting Services ranging from initial assessments to full implementations.
Formerly, EVP/Chief Credit & Risk Officer of Amegy Bank, John was responsible for Enterprise Wide Risk Management including governance, credit, operations and market risks and served as the liaison to the Board of Directors and the OCC for the risk management and regulatory oversight of the bank. Under his leadership, the bank implemented one of the earliest comprehensive Enterprise Risk Management programs in the nation which included the integration of all Regulatory Compliance and Internal Audit functions.
Other risk management related accomplishments include roles with the Risk Management Association, the nation's leading risk management association for financial institutions, as National and State Director, Enterprise Risk Council and numerous speaking engagements at local, state and national risk management events. John has provided risk management training and thought leadership in the area of risk management to over 400 bank regulators across the nation. John holds a BBA in Finance degree from Texas Tech University.
Rob Camper
//
President, Corridor Brand Group
Expertise: Brand Strategy, Strategic Narrative, Brand Identity, Engagement Strategy, Brand Management, Reputation Risk
Company Profile // Corridor Brand Group
Corridor Brand Group develops brand loyalty by bringing definition to your mission, brand strategy and brand aesthetic. We then help you integrate it internally, externally, and then coach you to success.
Bio // Rob Camper
For more than 30 years, Rob has been developing brand solutions for a variety of businesses and organizations of all sizes, both from within organizations or through his consultancy, Corridor Brand Group, whose clients have included Startek, Houston International Festival, PreCash, local celebrities, and several non-profits.  
Specific to banking, Rob has held the position of Strategic Brand Director at Cadence Bank in Houston, TX. In addition to designing the bank's original corporate identity, he developed numerous touchpoints to integrate the bank's brand as well as several campaign strategies from concept through production. 
Prior to Cadence Bank, Rob was VP, Creative Practice Manager at Southwest Bank of Texas, which went on to become Amegy Bank of Texas. He led various brand strategies as well as UI design for the first ever payment gateways provided to commercial clients from a financial institution.
Currently Rob holds the position of Director, Brand Strategy and Engagement for Finance. Risk. Unified. 
Rob has also given many seminars on the topic of Brand philosophy and integration to various trade groups, including the arts industry, ministry and healthcare, and has been a repeat guest lecturer and workshop facilitator for Rice University's MBA Program specific to Brand Management. In 2004, Rob was recruited as lead contact for all of North America for The International Branding Association
Throughout Rob's career, he has been awarded design and creative direction awards, which include Art Director's Club of Houston and How Magazine's International Design Awards Annual, and has published articles on brand discipline in international print and online media. 
Rob holds a BFA in Graphic Communication degree from the University of Houston.
About Us
// The Digital Enterprise
Strategic Delivery. Strategic Results.
With high-performing consultant specialists positioned in the largest markets around the US, Our Digital Enterprise allows for the kind of native delivery that ensures a high-touch collaboration effort.
Bankers Helping Bankers
With decades of real-world banking experience, our team delivers strategic, forward-looking financial and risk management solutions for banks seeking growth, greater efficiency, and increased agility.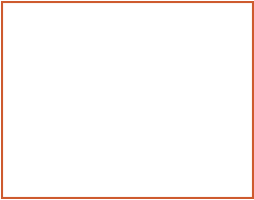 Strategic Delivery. Strategic Results.
We retain strategic relationships with regulators, technology providers and trade groups and have excellent client relationships and references.
With high-performing consultant specialists positioned in the largest markets around the US, Our Digital Enterprise allows for the kind of native delivery that ensures a high-touch collaboration effort.



Unprecedented Data and Visibility
---
Submit the form on the right and we'll provide you with a link to a brief summary of our Rapid Loan Portfolio Stress Test for 2022-2023.
You will also receive a link to our latest eBook, 7 Key Elements Needed to Integrate your Financial and Risk Strategy and Why They're Essential.
And if you want to jump right in, we invite you to call us at 713-515-1285 or emails us at solutions@financeriskunified.com
Contact Us
to set up a demonstration and consultation.