Is Your ERM Strategic Enough?
John Drew, OnPoint Risk Advisors
IT WOULD BE SAFE TO ASSUME THAT YOUR ORGANIZATION HAS PRETTY CLEAR OBJECTIVES AND GOALS, CORRECT? AND NO DOUBT, YOU HAVE UNIQUE STRATEGIES IMPLEMENTED TO ACHIEVE THEM. OF COURSE. THOSE ARE SIMPLE AND SOUND BUSINESS PRACTICES THAT WORK. BUT WHAT ABOUT YOUR ENTERPRISE RISK MANAGEMENT PROCESS? THERE SHOULDN'T BE MUCH TO THAT. JUST AS LONG AS YOU HAVE A "DEPARTMENT" AND SOME STAFF, YOU SHOULD BE FINE, RIGHT? YOU CAN JUST CHECK THE BOX AND CALL IT DONE. BUT IT'S NOT THAT SIMPLE. AND HERE'S WHY YOU DON'T WANT IT TO BE.
ENTERPRISE RISK MANAGEMENT DEFINED:
Enterprise Risk Management: a methodology and tool set utilized to identify, analyze and administer the risks an entity encounters while conducting business.
What is Risk? Anything that could prevent an entity from achieving its objective.
What is a Control? People, process or systems that mitigate risk.
BUSINESS FIRST.
One significant indicator of a reactive vs. a strategic approach to ERM is determining if your organization is employing a one-size-fits-all template. Your strategic intent is unique. So are the risks associated with them.
IT ALL STARTS AT THE TOP — AND THE BOTTOM.
Another key indicator of a reactive vs. strategic approach is management involvement. At the top of the previous figure is the correlation of Board and/or Senior Management support and involvement. It's listed first in each approach for good reason. Too often, risk management is a siloed activity. And unfortunately, at best, frontline assessments, monitoring and decision making are a bottom-up pursuit.
A two-way communication flow with Executive Management is much more optimal. Resulting in a proactive view to risk exposure, and a common and clear risk language.
THE BOTTOM LINE.
A new corporate culture has evolved. With each management tier working together with a common risk language and effective and timely communication patterns within their appropriate sphere of influence. Contrary to the notion of risk management being about constraints, a fully-baked strategic ERM approach aligned with your unique business strategy, goals and objectives, should not only increase efficiencies and overall productivity, but also enhance your strategic outlook by becoming more forward-looking. The results are significant — realizing increased value relative to your organization's overall business strategy, goals and opportunities.
Bankers Helping Bankers
With decades of real-world banking experience, our team delivers strategic, forward-looking financial and risk management solutions for banks seeking growth, greater efficiency, and increased agility.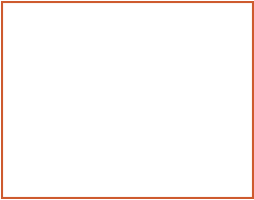 Strategic Delivery. Strategic Results.
We retain strategic relationships with regulators, technology providers and trade groups and have excellent client relationships and references.
With high-performing consultant specialists positioned in the largest markets around the US, Our Digital Enterprise allows for the kind of native delivery that ensures a high-touch collaboration effort.